Firestorm Fox™
Independent Artist & Writer
Twitch Streamer
---
---
---
---
Do not: redistribute, use in any commercial way, use in AI generators
---
---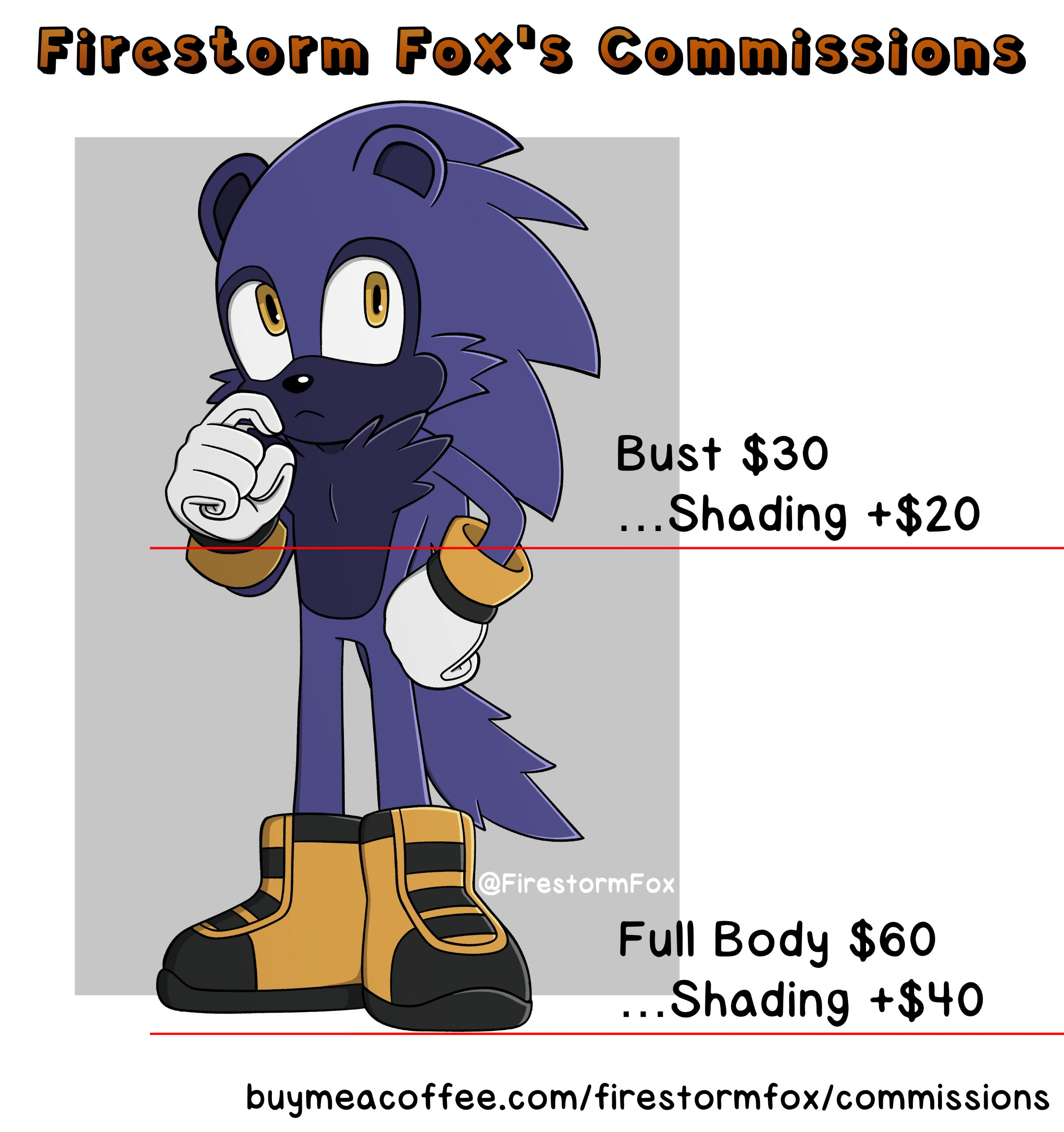 ---
---
---
T.O.S.
---
By commissioning me, you agree to my terms.

All payment is up front, no exceptions.

I reserve the right to turn down any commission at any time without an explanation, in which refunds will be issued promptly. Otherwise, I only issue refunds if I cannot deliver the commission. If you attempt a chargeback on a finished and delivered commission, you will be blocked immediately and permanently.

My work days are Sunday thru Thursday and I do not return any business communications on Friday night or Saturday. Completion time is estimated to range from one week to one month once started, depending on complexity. Keep in mind that I am also a streamer so there will be days within my work days that I may not be able to get to your commission right away. Rest assured, I will not work on major personal projects when I have commissions in the queue.

As per copyright law, I automatically own the copyright of any work you commission me to make unless you specifically purchase the copyright, which will cost more than the commission price and will have to be worked out with me. I can sell commercial licensing rights while keeping the copyright myself, which would be cheaper, or sell the copyright itself. For legal reasons, I cannot sell the copyright of fan art. I also will not sell the copyright to works involving my original characters, but I can work out commercial licensing, either a large flat fee upfront or a percentage of sales.

I forbid any of my work, commissioned or otherwise, to be used in AI training/machine learning.

If you wish to hire me for a project that's bigger than simple commissions, contact me with details at firestormfox@proton.me
---
---
---
---
---
Indie Seiso Fox VTuber: Cinder the Fox!
Hello there! I'm Cinder the Fox, a (mostly) mellow streamer! I'm a variety streamer, playing mostly platformer, action/adventure, and FPS games! I sometimes do art streams too!
---
---
---